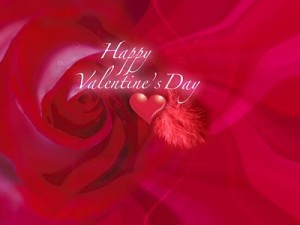 Have you purchased your Valentine's day present for your spouse or significant other? How about making reservations for that special dinner?
The airwaves are filled with suggestions on what to get for your valentine.
This holiday is supposed to be about celebrating your love for that special person in your life in a special way.
However, when it comes to meaningful presents, I believe very few things compare with the present of a good financial plan for your household. If you really want to demonstrate love for your special one, here are some ideas for a great valentine for your valentine:
An Emergency Fund. The gift of knowing you won't have to go into debt to fix the car or the AC.
Eliminating all of your consumer debt. The gift of knowing that today's purchases will not rob tomorrow's promises.
Retirement Savings. The gift of knowing your golden years can truly be golden.
Preparing Will. The gift of knowing your estate decisions won't be left to the state.
Getting Term Life Insurance. The gift of knowing those you love will be taken care of if you are not around.
Show them you love them by starting to take care of these things today. Happy Valentine's Day!
4 Love is patient, love is kind and is not jealous; love does not brag and is not arrogant,
5 does not act unbecomingly; it does not seek its own, is not provoked, does not take into account a wrong suffered,
6 does not rejoice in unrighteousness, but rejoices with the truth;
7 bears all things, believes all things, hopes all things, endures all things.
I Corinthians 13:4-7 (NASB)