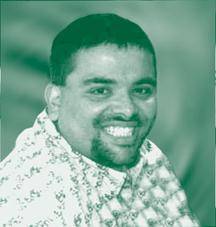 Hello, I am José Figueroa. I was born and raised in Puerto Rico but I have been living in the Lone Star State for over 20 years. After spending time in Houston and Austin, I am now living in Frisco, just north of Dallas.
I have a passion for helping people get control of their money. I understand from personal experience that managing finances can be challenging and overwhelming.
My wife Stacey and I completely turned around our financial picture by applying biblical principles to handling money learned through Dave Ramsey's Financial Peace University (FPU) course.
In a period of less than 2.5 years we were able to pay-off almost $50K in consumer debt, save a 6-month emergency fund, pay for our son's college education without borrowing money, and put together a structured plan for retirement savings.
Financial Coaching and Seminars
I can coach you through the process of putting together an effective plan for winning with your finances. I am an Evangelical Christian and I will always give you financial advice based on time-tested, God-given principles to deal with money. It will be my recommendations, but your decision as you take ownership of your financial destiny. Coaching is available in both English and Spanish.
We offer a 4-week financial workshop that is ideal for churches and non-profit organizations. We are available to conduct the workshop anywhere in the DFW area in either English or Spanish.
Books
In my e-book, "7 Principles for Financial Success" via Amazon. In this book, I share with you the 7 God-given, time-tested principles for succeeding with your personal finances. Giving you the what, why, and the how for winning with your money.
There is a way to win with money and it is God's way. The book is also available in Spanish.
Personal Finance Blog
I write a blog post at least once a week focusing on how to improve your money management skills. You can subscribe via RSS and you can get a sample of my posts by clicking on one of the links below. Articles are available in both English and Spanish.
You can also connect with me via social media using one of the links on the right side. Remember, there is always Help and Hope for your Finances!
Our Debt Freedom Story
I recorded our journey to debt freedom, with fellow Financial Coach/Blogger Jon White for his "Debt Free Living" podcast. The reason I am a financial coach, the reason I write this blog is because I want others to experience the joy and peace that comes with debt free living. I trust you will be encouraged and filled with hope by our story. It was hard and it took sacrifice but it was totally worth it. Enjoy and share with others!
http://jwfinancialcoaching.wordpress.com/2012/05/10/debt-free-living-podcast-020-jose-figueroa/
Education
Completed Dave Ramsey's Counselor Training (April 2010)***
Coordinated 5 Financial Peace University (FPU) classes (2008-09)
PMI Project Management Professional (PMP – 2004)
MS Software Engineering (UH Clear Lake – 1997)
BS Computer Engineering (UPR – 1990)
Professional Experience
After finishing college in Puerto Rico, I moved to Houston, Texas in 1991 to begin my career as a Software Engineer with IBM Federal Systems.
I have more than 22 solid years of experience in the software engineering and IT disciplines and I am currently employed as a Program Manager with IBM.
Personal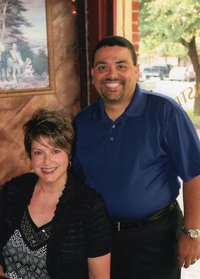 Married my beautiful bride Stacey in March of 2003. We live in Frisco, Texas and we are members of Prestonwood Baptist Church in Plano. We have one grown son (Brent Jett) who works as a Graphic Designer for Nehemedia, Inc. in Austin, TX.
***Note: Completion of Dave Ramsey's Counselor Training does not create an employment or an agency relationship, or give any Counselor the right to speak for or bind Dave Ramsey or his company, the Lampo Group, Inc., nor does it constitute an endorsement or recommendation by Dave Ramsey.