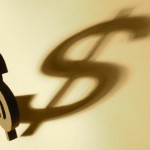 ¿Qué tan satisfecho estás con tu situación financiera actual? ¿Te gustaría cambiarla? ¿Qué estás dispuesto a hacer para que ese cambio ocurra? El éxito vendrá a un costo y no habrá ninguna victoria sin sacrificio. ¿Qué estás dispuesto a sacrificar en estas áreas?
Tiempo
¿Estás dispuesto a pasar por lo menos 1 hora preparando un presupuesto mensual?
¿Estás dispuesto a tomar tiempo para darle seguimiento a tus gastos?
¿Estás dispuesto a trabajar horas extras o tomar un segundo trabajo para aumentar tus ingresos?
 Entretenimiento
¿Podrías estar sin ir de vacaciones durante 1-2 años hasta que tus deudas estén pagadas?
¿Podrías dejar de salir a comer o ir al cine por un tiempo para poder reducir tus gastos mensuales?
Comodidad
¿Podrías romper con las tarjetas de crédito de una vez y por todas y aprender a ahorrar para pagar lo que quieres comprar?
¿Podrías conducir un coche pagado, más viejo pero confiable en lugar de uno mejor uno que viene con un pago mensual?
¿Estarías dispuesto a alquilar barato hasta que puedas salir de las deudas y hasta que puedas ahorrar un buen pago inicial para una casa?
Calcula el costo de no hacer nada. No abandones un mañana mejor, por no estar dispuesto a pagar el precio del sacrificio hoy.
"La principal causa del fracaso y la infelicidad es el cambiar lo que más quieres por lo que quieres ahora."
Zig Ziglar
Click here for the version of this post in English.
Please follow and like us: