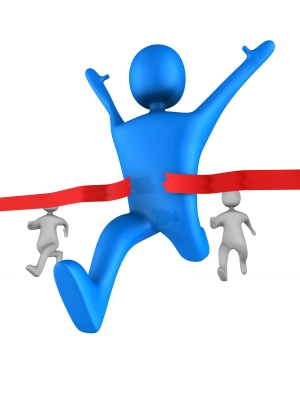 There is an appointed time for everything. And there is a time for every event under heaven—
2 A time to give birth and a time to die A time to plant and a time to uproot what is planted.
3 A time to kill and a time to heal; A time to tear down and a time to build up.
Ecclesiastes 3:1-3 (NASB)
How do you know it's time to turn the page on a chapter in your life? There are seasons in life and they eventually all come to an end.
That's the case now for this personal finance coaching blog. After much prayer and consideration, I have decided to conclude the journey for the Figueroa Financial Blog.
When I started this journey almost 7 years ago, I wanted to create something that would encourage you to take the reins of your financial destiny for yourself and for your family. I wanted you to experience the same blessings I have received after applying sound biblical principles for the handling of your money.
I am very proud and satisfied with the work I have done here. I am also very thankful to God for the opportunity and for every person who ever read and/or commented in one of my posts. I had something to say and I am glad they were many of you who wanted to hear.
I learned quite a bit about blogging, social media, newsletters, and even podcasting. I also I am thankful I had the opportunity of writing 3 books on personal finance. I am thankful for every single purchase/download of each of those books.
Still, the time has come to move on to something different. The Figueroa Financial site will remain active and you will still have access to the blog posts (over 200 of them), reference materials, and everything else I was able to create.
I still want to help anyone who wants to achieve financial freedom.
Before I turn the page, I wanted to leave you a reminder of the most important lessons on personal finance I have learned. This is the core of what I wanted to share with you through the blog:
The most powerful tool in your arsenal is a

working budget

. Without a budget, you can't control your money. Without control of your money, you can't win.
Debt is a crutch that will keep you from walking on your own financial strength. You will never prosper financially by relying on debt.
Savings for now and for the future will give you the freedom to make better decisions.
If you are married, you need to work together with your spouse on your finances. If you are not working together, you are working against each other.
Generosity is not dictated by the size of your bank account or your pay check. Generosity is a muscle that needs to be developed. People who are generous with their time, their money, their talent can prosper. Be a river and not a pond.
So, thank you for reading and for listening. And remember that there is always:
Help and Hope for your Finances
Please follow and like us:
This post is also available in: Spanish