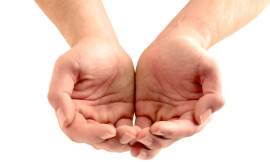 "Since you excel in so many ways—in your faith, your gifted speakers, your knowledge, your enthusiasm, and your love from us—I want you to excel also in this gracious act of giving."
2 Corinthians 8:7 (NLT)
Note: I had too much ground to cover, so I have divided this article in two parts. This post has the first 5 questions. You can find the other 5 questions at this link: "10 Stewardship Questions – Part 2".
My goal as a financial coach is to help you create a plan to get control over and win with your money. As an Evangelical Christian, I teach and coach on money management from God's point of view as laid out in Scripture. I firmly believe a good understanding and practice of godly stewardship principles is at the core of a successful financial plan.
I know that giving and stewardship questions come up all the time and I have had to address them myself. My objective today is to share with you what I have learned from the study of God's word and from practicing these principles over a number of years. I would love to hear from you on this topic! So, in honor of the tithe, I would like to address 10 Stewardship Questions.
Does God need my money?

Not at all.  The testimony of Scripture is very clear: God is the Creator of the world and as such He is the owner of everything in it including you and me. Our position is merely one of asset managers or stewards. We have been given a responsibility as administrators of what God owns (Psalm 24:1; 1 Chronicles 29:14-15; Haggai 2:8; Acts 17:24-26). We don't give to do God a favor. We do it as an acknowledgment of His position as owner of it all.

How can I give when I don't have enough to meet my monthly necessities?

That is a very good question. Many households live pay-check to pay-check and the recent recession has left some families in a very difficult position. However, I think that regardless of your particular situation, you should develop the habit of giving something. What matters here is the obedience from the heart to God's principles and not so much the amount. There is of course the element of faith in this process, as we give even when we think we won't have enough to cover the basics with what is left. Remember that God is the Great Provider and He will always honor obedience which is your faith put into action (Philippians 4:19).

Are we commanded to give to the church? Aren't we in the age of grace?

I certainly think so. The Bible is very clear that the members of the assembly were to give from their increase to support the ministry. In Old Testament times the tithes were intended to support the priests and the Temple, and in the New Testament, giving was intended to support the work of the local church (Malachi 3:10; I Corinthians 9:8-10). When the members of the assembly fail to give, the mission of the church is affected. Biblical stewardship is not a salvation issue nor is it a way to gain God's favor. He loves you and me and His love is not subject to our performance. However, I do think that giving is a reflection of a grateful heart.

If I am not a member of a church, should I still tithe?

The short answer is yes. As a Christian, you should be part of a local congregation to commit yourself to a place of fellowship and service. However, you might have moved or you are now looking for the best place for your family. My advice is to give the tithe to your current church. If you don't have one, then give to support the work of the churches that you visit.

But isn't tithing an Old Testament concept? And, why 10%? Why not 9% or 11%?

Let's first define tithe. This simply means the 10% and it is consistently used in Scripture (Genesis 28:22; Deuteronomy 26:12; Matthew 23:23). So 10% is really God's idea. In my opinion this is only the starting point of obedience. God is not only interested in the 10% but in how we manage the other 90%. So it is not a legalistic requirement but a place to begin obeying the command.
Thoughts? Do you have other questions on giving/stewardship? Please leave a comment and let's get the conversation going!
"God is the great giver. The great provider. The fount of every blessing. Absolutely generous and utterly dependable. The resounding and recurring message of Scripture is clear: God owns it all. God shares it all. Trust him, not stuff!"
Max Lucado (Fearless)
Presione aquí para la versión de este artículo en Español.
Please follow and like us: