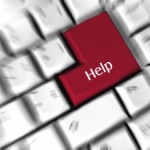 Could you or someone you know benefit from a financial coaching session? I firmly believe everyone is capable being successful with their finances and sometimes it is just a matter of getting a little help. In our culture we are very used to getting help from a personal trainer to help us get on a good exercise program or getting help from a nutritionist to optimize our diet. Could you use some outside help with your finances?
A financial coach can come alongside you and:
Help you understand your current financial situation.
Provide you specific recommendations for making the necessary changes in managing your finances.
Inject hope into your particular situation.
Provide excellent services with the utmost confidentiality.
This month we are giving away a 3 Month Financial Coaching package (a $150 value). There is no cost to enter. Simply follow one of these steps:
Like our "Figueroa Financial" page on Facebook
Follow us on Twitter
Connect with us on LinkedIn
Join us on Google+
If you follow one of the steps between now and Friday October 26, you will be automatically entered in a drawing for a free 3 Month Financial Coaching package. You can use it for yourself, a friend, or a family member. Did I mention it's free? Enter today!
There is always Help and Hope for Your Finances!
Presione aquí para la versión de este artículo en Español.
Please follow and like us: