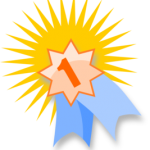 I hope you are having a great week so far. Christmas is just around the corner and I want to make sure I wish you and yours a very Merry Christmas! I also want to take the opportunity to let you know that I have joined other bloggers to collaborate with the recently announced Winning Through Wellness website.
Wellness here generally refers to an appropriate balance in ALL FOUR areas of Wellness: Personal, Physical, Financial, and Environmental. The basis of Winning thru Wellness is the results which are achieved by focusing on (or not neglecting) a balance in ALL FOUR of these areas in ones life.
Since my goal is to help you win with money and to achieve financial wellness, I will be contributing articles on budgeting, savings, getting out of debt, and also on money and relationships. Take a moment and explore Winning Through Wellness, and get your new year off to a great start!
Please follow and like us: