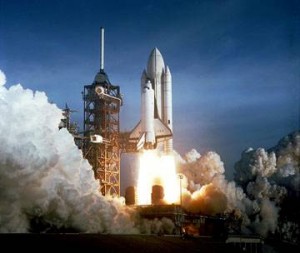 Last week the Space Shuttle program came to an end when Atlantis landed at the Kennedy Space Center for the final time. For me it was both a proud moment but also one filled with a bit of sadness and nostalgia. You see, I was part of the Space Shuttle Program. I completed two internships in Houston, Texas working as part of the On-board Shuttle Software team for IBM in 1989-1990. In 1991, after finishing college, I rejoined the team for the first five years of my professional career. As a young software engineer I could not have asked for a more perfect start.
What made that experience so special? First of course it was the mission. The software we developed and maintained controlled all the functions on the Shuttle from launch, ascent, operations in orbit, and landing. It was both life and mission critical. You could not afford to make any major mistakes. Second, the entire team was wholly committed to the mission. We were working on something greater than all of us and it had an impact beyond the walls of our work office. On launch day, all work stopped for a moment while we gathered in conference rooms to watch NASA TV. We wanted to be there for every launch and once we knew the launch was successful we all went back to work.
As I reflected on those days I thought about the subject of motivation. What makes you dream? What makes you give your very best to a cause? It is knowing that you are part of something greater than yourself. That what you do day in and day out matters. As I think about our nation today, we need to learn to dream again and to challenge ourselves to greater heights.
If you have been paying attention over the last couple of weeks, our nation"s leaders, on both sides of the aisle, are deadlocked on what to do about our national debt. It is a sad spectacle of bickering, name calling, and posturing. Hope does not reside in Washington. There is a better way.
I am encouraging you today to join the The Great Recovery. This effort was launched by Dave Ramsey last week. He called on believers to rise up to the challenge to help our nation get back on its feet economically. We can't wait for DC to get their act together. As Dave said last week: "God is the Author of Hope". He has the answers. He has explained how to manage your finances. How to get out of debt. How to manage what you have. How to save. How to give. We have to do it one person at a time, one family at a time, one neighborhood at a time, one city at a time, one state at a time. How can you get involved? Here are some easy steps:
Join The Great Recovery. It is simple and it is free. Do it today!
Watch the video of the launch of this effort from  July 21. It is less than one hour long.
If you are a Pastor, Sunday School/Bible Study Teacher, add teaching and preaching on Financial Management. Dave Ramsey has great resources for all ages. Of course there are other resources such as Crown Ministries. There are several biblically-based resources available. Pick one!
If you need help locally (Dallas, Ft. Worth, Plano, McKinney, Frisco, Lewisville, Carrollton, we offer a 4 week seminar on Budgeting, Saving, Paying-off debt, and Giving at no cost as part of our services.
We offer one-on-one financial counseling at reasonable prices with discounts for single moms/widows and military families.
It is time for the church to rise up and help this nation to get back on its feet. If not now, when? If not us, who? We have the ability and the obligation to preach justice and light everywhere. Don't neglect this opportunity. The time is now!
6 "Is this not the fast which I choose, To loosen the bonds of wickedness, To undo the bands of the yoke, And to let the oppressed go free And break every yoke?
7 "Is it not to divide your bread with the hungry And bring the homeless poor into the house; When you see the naked, to cover him; And not to hide yourself from your own flesh?
8 "Then your light will break out like the dawn, And your recovery will speedily spring forth; And your righteousness will go before you; The glory of the LORD will be your rear guard.
9 "Then you will call, and the LORD will answer; You will cry, and He will say, 'Here I am.' If you remove the yoke from your midst,
The pointing of the finger and speaking wickedness,
Isa 58:6-9
Please follow and like us: