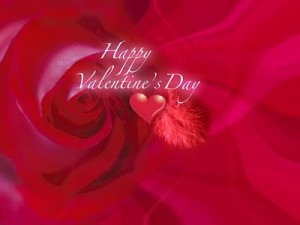 ¿Ya compraste tu regalo de San Valentín para tu esposa o esa persona especial? ¿Hiciste la reservación para esa cena especial?
La TV y la Radio están llenas de comerciales con sugerencias para regalos. Esta celebración esta supuesto a ser para celebrar tu amor por esa persona especial en tu vida en una forma especial.
Sin embargo, cuando hablamos de regalos significativos, creo que muy pocas cosas comparan con el regalo de tener un buen plan financiero para tu hogar.
Si en realidad quieres demostrar tu amor por tu ser especial, aquí te dejo unas ideas para un gran regalo de San Valentín:
Una Reserva Para Emergencias. El regalo de saber que no vas a tener que endeudarte para reparar el auto o el acondicionador de aire.
Eliminando todas tus deudas. El regalo de saber que las compras de hoy no te van a robar las promesas de mañana.
Ahorros Para Retiros. El regalo de saber que tus años dorados pueden ser dorados en realidad.
Preparando Un Testamento. El regalo de saber que las decisiones con respecto a tus partencias no van a quedar en manos del estado.
Comprando Seguro De Vida. El regalo de saber que tus seres amados van a estar bien económicamente si tu no puedes estar con ellos.
Demuéstrales que los amas. Empieza a hacerte cargo de estos asuntos hoy. ¡Feliz Día de San Valentín!
4 El amor es sufrido, es benigno; el amor no tiene envidia, el amor no es jactancioso, no se envanece;
5 no hace nada indebido, no busca lo suyo, no se irrita, no guarda rencor;
6 no se goza de la injusticia, mas se goza de la verdad.
7 Todo lo sufre, todo lo cree, todo lo espera, todo lo soporta.
I Corintios 13:4-7 (Reina Valera 1960)
Press here for the version of this post in English.
Please follow and like us: