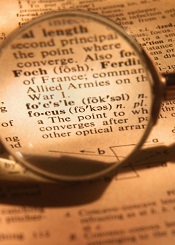 Subscribe to future posts from Figueroa Financial by e-mail
How do you get things done? I mean, how do you manage to accomplish the myriad of tasks that are in front of you every day? And in the middle of doing that, how are you ensuring you're staying on track to meet your goals?
This post is a little different from my regular teaching on personal finance, but it does have an important application there as well so stay with me.
The Background
Over the last few months I have been dealing with the questions in the opening paragraph. As you may know, I have a full time day job as a Project/Program Manager for a large IT/Services company. I have been with that company for a little over 20 years now and I have had what I consider a successful career.
But as you also may know, I have been working on launching a personal finance coaching practice for a little over 3 years now. Since I have a full time job, the time I have left to devote to this personal finance coaching practice comes from evenings, early mornings, and the weekends.
So I recently started taking stock of where I am with the coaching practice. As a good project/program manager, I defined a set of key monthly measurements and I have been keeping track of them since January of this year.
After careful analysis of my results, I have determined that time is the limiting factor in taking the coaching practice further in the next couple of years.
Don't get me wrong, I have learned quite a bit over the last 3 years and I have connected with some great people. I started blogging on a regular basis and I also jumped into the social media fray.
I also can tell you that I am very proud of the new things I have learned to do this year like writing 2 e-books, starting a monthly newsletter, and launching a personal finance Podcast in Spanish. So I have made some progress and I am thankful for that.
The Decision
But I also know that when you are working on something new and you want it to grow and prosper, it needs more of your attention and time. In other words, it needs the power of focus.
When I look at the amount of "free time" I have outside of my day job, it has to be enough to cover everything else in my life. This includes my spiritual and physical well-being, my marriage, my family, and my service to God.
In other words, you and I can't do everything and I found myself having to make some tough decisions about where to spend my time at this juncture.
In his book "Start", best-selling author Jon Acuff speaks about the concept of "dropped balls". These are things in your life that you may have to set aside so you can focus on achieving your dream.
These are not bad things, but you can only do so much in any given day, month, year. It's like Gandalf told Frodo: "All we have to decide is what to do with the time that is given to us."
So after much prayer, I decided to stop serving in 2 ministries that I love because I was spreading myself too thin. I was not putting enough focus on the coaching practice and I did not think I could continue at that pace and still reach my short and long term goals.
As the great Zig Ziglar said: "I've got to say no to the good so I can say yes to the best."
The Application to Your Personal Finances
And here is the application for your finances. Regardless of where you are with your money today, the power of focus will be your best weapon going forward.
There is nothing like laser like intensity to help you accomplish what you are trying to do with money. For example:
If you are just getting started, your immediate focus should be on gaining control of your money via a monthly budget.
If you have no savings, your immediate focus should be on saving a beginner's emergency fund so you can avoid having to rely on debt when you have an emergency.
And if you are trying to get out of debt, focus on that with all your energy and attention. This is no time to worry about retirement or college savings. You will get there, trust me.
If you are out of debt and are thinking about buying a home, make sure you focus first on saving an emergency fund of 3-6 months of expenses and then focus on saving enough for a down payment for your home.
There are exactly 61 days left in 2013 after today. This might be a good time to take a moment and see if it is time for you to turn on the power of focus in your life.
It could be in any dimension: spiritual, professional, relationships, finances, health, etc. But spending some time deciding where your focus should be, will enable you to finish strong in 2013 and start 2014 on the right foot.
Question: Which area in your life could benefit the most from the power of focus?
Subscribe to our Monthly Newsletter
Please follow and like us:
This post is also available in: Spanish