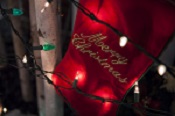 It's almost here. I can sense it can't be stopped. I see it on streets, on retail establishments everywhere. I see it in some of my neighbors' houses who have defied our HOA rules and couldn't wait to turn their decorative lights on.
I see it in some of my Facebook friends proudly declaring that they will listen to the music now just because they can and because they want to do it :-).
Yes, we are not through with Thanksgiving yet and everyone seems ready to jump into the Christmas season.
In one way it's a good thing. People are ready to celebrate and enjoy the festivities. I know it's my favorite time of the year. I definitely love the Christmas holiday.
But I want you and me to be very careful so we can truly enjoy the season. We don't want it to turn into a nightmare of stress and just more things.
And by the way, I am writing this post for myself as much as for anyone else. Here are my 7 Reminders for the Holiday Season:
Spend time with family. They need you and you need them more than you need one more gift.
Get involved. While there are needs around us every day, they seem to be magnified during the holiday season. Find a soup kitchen, a food pantry and donate some of your time. Take time to clean the closet and donate some clothes you no longer need. Bake some cookies and take them to your neighbors or coworkers.
Give. Get involved with the many efforts available to help those in need during this season. Here are three of my favorite ministries:
Stay on budget for Christmas. Make a list, take your time, and use cash. If you don't have the money, don't buy it. Don't go deeper into debt just because it's Christmas.
Rest. Don't let the holiday season stress you out so you need a vacation after the Christmas vacation. Take time to pause and do "nothing". Naps are good for you!
Relax. It's ok to eat a little more on Thanksgiving. Have a Christmas cookie. Yes, it's ok to have a Peppermint Mocha @ Starbucks. You can always get back to "normal" in January. Take time to watch a Christmas classic. Here are four of my favorite ones:
Worship. Remember the reason for the season. It's not more stuff and it's not you or me. It's Him. Go to church! You will be glad you did.
"Behold, the virgin shall be with child and shall bear a Son, and they shall call His name Immanuel," which translated means, "God with us."
Matthew 1:23
Question: What advice do you have for enjoying the holiday season?

Please follow and like us:
This post is also available in: Spanish