This is a special post for my fellow men. You may be racking your brain on what to get your wife for Valentine's Day.
Have I got a deal for you! I believe the best Valentine's Day gift is a good financial plan.
With that in mind, here are 5 Personal Finance Gifts for Your Wife on Valentine's Day. Enjoy!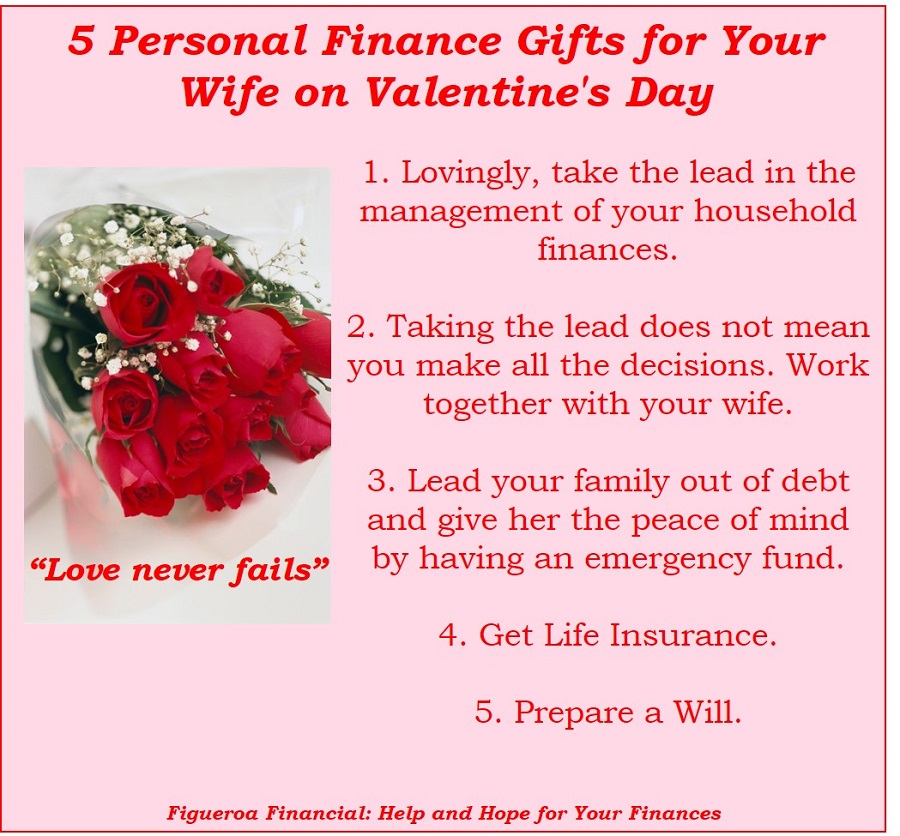 Please follow and like us:
This post is also available in: Spanish