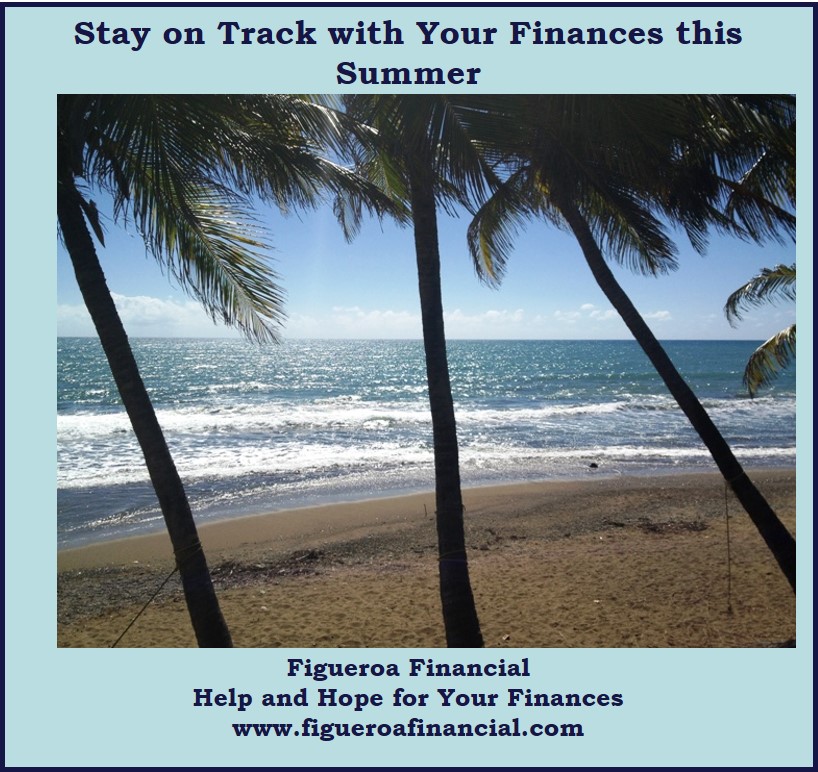 Well, summer is here!!! School is over and for many people this is the time of the year where they take extended vacations.
With the change in season, comes a change in pace. I was recently reminded of the importance of having a routine for staying on track to achieve your goals even when our schedule changes.

I am in a weight management program and at our last meeting we were reminded of the importance to keeping our routine. We could plan ahead for major events and attending as many weekly meetings as possible to remain accountable.
Our church also has a special summer emphasis on staying on track with our regular giving. As people schedules change, some of the things we normally do can get off track.
Successful financial management is also fueled by routine.
Preparing a budget every month. Paying your bills on time. Saving on a regular, systematic basis.
So if you are planning to be on vacation this summer, plan ahead. Look at your budget 2-3 months in advance.
Take advantage of on-line pay bills through your bank.
Place your savings and investment on an automated draft from your checking account.
Make sure your finances stay on the cool side in the heat of the summer!!!

Please follow and like us:
This post is also available in: Spanish