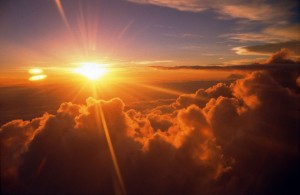 Can you believe we have less than 15 days left in 2011? For me the year has really gone by fast. At this time last year, we were in the midst of our move from the Austin area to DFW and it is hard to believe we have been in our home almost a year now. Looking back, it was an exciting time, a very busy time, and at times a stressful time but in the end, we know we made the right decision in moving. We are looking forward to many great years here in DFW.
When you look back on 2011, what do you see? Will you remember it as a year of opportunity lost or as one of great achievement? What is your financial situation when you look forward to 2012? Are you confident of your plan and at peace? If so, congratulations! But if you are looking at 2012 as another year where there will be struggle, anxiety, and hopelessness, I have good news for you. There is help and hope available for you.
Our mission is to provide biblically-based financial counseling/coaching services, bringing help and hope to your particular situation. We can provide you with specific recommendations to help get your financial plan on track:
Show you how to prepare and live on a monthly cash flow plan (a budget).
Coach you on an approach to systematically eliminate your consumer debt.
Guide you to establishing and achieving goals for saving money for emergencies, retirement, and college expenses.
We will:
Help you understand your current financial situation.

Offer information and education built on biblical principles for managing finances.

Provide excellent services with the utmost confidentiality.
Contact me today for no-cost, no-obligation 30 minute initial consultation. We can discuss your current situation and goals and discuss options for establishing a financial counseling/coaching plan tailored to your needs. Make 2012 the year where you get your finances on track. There is help and hope for your finances.
"Without consultation, plans are frustrated, But with many counselors they succeed."
Proverbs 15:22 (NASB)
Please follow and like us: