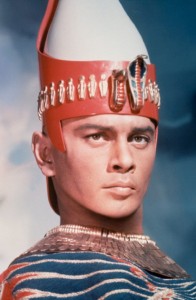 I hope you had a wonderful Christmas celebration with your loved ones. As you prepare for 2012, I wanted to leave you with some encouragement.
This is the time of the year when most of us will sit down and make some resolutions for the new year. But many times, the problem is not making the resolution, the problem is in keeping the resolution throughout the year.
One of the best ways to help with keeping with your resolutions is to write them down so you can check on them throughout the year. I suggest you take a checkpoint every three months to see if you are on track and to make any adjustments required. Below are my suggestions for your 2012 Financial Wellness resolutions.
So in the famous words of Yul Brynner in the Ten Commandments: "So let it be written, so let it be done." Let 2012 be the year when:
Don't leave any of these steps to chance. Wishful thinking won't help you get control of your finances. Thinking something is a good idea won't make you act on it. You have to decide to change and there is no better time than today.
Have a Happy New Year!
"The plans of the diligent lead surely to abundance, but everyone who is hasty comes only to poverty."
Proverbs 21:5 (NASB)

Please follow and like us: