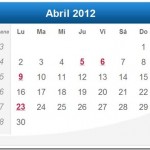 En caso de que se hayan perdido de algun artículo en Abril, pueden encontrarlos aquí. Recuerden: ¡siempre hay Ayuda y Esperanza para tus finanzas!
Cita del Mes
"Dale a cualquier cosa que hagas y a cualquier persona con quien estés, el regalo de tu atención." – Jim Rohn
Click here for the version of this post in English.
Please follow and like us: