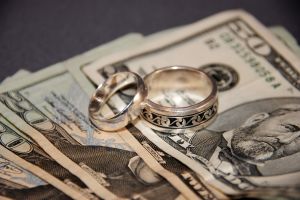 Cuando se trata de la administración del dinero, una de las preguntas más comunes para las parejas casadas es: ¿debemos combinar nuestras finanzas?
En mi opinión, la respuesta corta es sí. Por supuesto, puede haber una situación extrema de conducta adictiva (por ejemplo, drogas / alcohol / juego) que hiciese la combinación de las finanzas imprudente.
En general, sin embargo, la mejor opción para una pareja es manejar su dinero combinadamente (si solamente están comprometidos, esperen hasta que estén casados). Aquí están las razones para combinar sus finanzas:
Transparencia: Todo está sobre la mesa y todos los detalles financieros son conocidos por ambos. ¿Cuáles son los bienes que poseemos? ¿Cuánto dinero entra todos los meses? ¿Cuánto dinero se le debe y a quién? ¿Cuáles son nuestras facturas mensuales? No hay secretos y por eso no hay sorpresas. Esta transparencia les va a permitir desarrollar la confianza que es esencial para que ambos puedan ganar con su dinero (Prov. 27:23).
Trabajo en Equipo: Cuando ambos conocen los detalles de sus finanzas, ambos pueden contribuir a las decisiones que tienen que hacer. Ustedes tienen la información para que pueden ayudar en el manejo diario del dinero. Cada uno de ustedes tiene un voto igual y ninguna persona va a llevar la carga emocional por sí mismo. Dos es de hecho mejor que uno (Eclesiastés 4:9).
Terminología: En un matrimonio, se supone que debemos estar avanzando hacia la unidad (Gen 2:24). Esto también se aplica a su dinero, así que necesitamos un nuevo lenguaje para manejar el dinero. Cuando combinan sus finanzas, ya no deben referirse a algo como "

tuyo

" o "mío". Es posible que hayas traído préstamos estudiantiles a la mesa, pero ahora, ambos tienen la deuda de préstamos estudiantiles. Tu cónyuge puede haber acumulado deudas en tarjetas de crédito, pero ahora ambos tienen la deuda de tarjeta de crédito que debe ser pagada. Tal vez sólo uno de ustedes trabaja y gana un ingreso, pero todo el dinero que entra es nuestro.
La administración del dinero puede ser muy un gran reto. Como pareja, lo pueden hacer mucho más difícil si están tirando en direcciones diferentes.
Pongan sus votos matrimoniales en acción y decidan que van a combinar sus finanzas. Será el mejor indicador de que sí construyendo una vida junta, para bien o para mal.
Click here for the version of this post in English.
Please follow and like us: