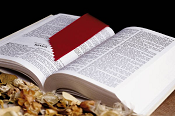 Subscribe to future posts from Figueroa Financial by e-mail
If you are a regular reader of this blog, you know that the personal finance advice I offer is based on what the Bible has to say about money management.
I believe God has provided in the Scriptures the true foundation for a life well-lived and that includes how we manage our money. So, this week I am sharing with you My 15 Favorite Bible Verses on Money Management.
God's Ownership and Provision
The earth is the Lord's, and all it contains, the world, and those who dwell in it.
Psalm 24:1 (NASB)
11 Yours, O LORD, is the greatness and the power and the glory and the victory and the majesty, indeed everything that is in the heavens and the earth; Yours is the dominion, O LORD, and You exalt Yourself as head over all.
12 Both riches and honor come from You, and You rule over all, and in Your hand is power and might; and it lies in Your hand to make great and to strengthen everyone.
I Chronicles 29:11-12 (NASB)
But you shall remember the LORD your God, for it is He who is giving you power to make wealth,
Deuteronomy 8:18a (ESV)
I have been young, and now am old; yet I have not seen the righteous forsaken nor his descendants begging bread.
Psalm 37:25 (NKJV)
And my God will supply all your needs according to His riches in glory in Christ Jesus.
Philippians 4:19 (NASB)
Giving/Stewardship
 9 Honor the LORD from your wealth and from the first of all your produce;
10 So your barns will be filled with plenty and your vats will overflow with new wine.
Proverbs 3:9-10 (NASB)
In everything I showed you that by working hard in this manner you must help the weak and remember the words of the Lord Jesus, that He Himself said, 'It is more blessed to give than to receive.'
Acts 20:35 (NASB)
6 Now this I say, he who sows sparingly will also reap sparingly, and he who sows bountifully will also reap bountifully.
7 Each one must do just as he has purposed in his heart, not grudgingly or under compulsion, for God loves a cheerful giver.
8 And God is able to make all grace abound to you, so that always having all sufficiency in everything, you may have an abundance for every good deed;
2 Corinthians 9:6-8 (NASB)
Managing Money
But godliness actually is a means of great gain when accompanied by contentment.
I Timothy 6:6 (NASB)
Be diligent to know the state of your flocks, and attend to your herds;
Proverbs 27:23 (NKJV)
The rich rules over the poor, and the borrower is the slave of the lender.
Proverbs 22:7 (ESV)
Precious treasure and oil are in a wise man's dwelling, but a foolish man devours it.
Proverbs 21:20 (ESV)
 But if anyone does not provide for his own, and especially for those of his household, he has denied the faith and is worse than an unbeliever.
I Timothy 5:8 (NASB)
A good man leaves an inheritance to his children's children, and the wealth of the sinner is stored up for the righteous.
Proverbs 13:22a (NASB)
Divide your portion to seven, or even to eight, for you do not know what misfortune may occur on the earth.
Ecclesiastes 11:2 (NASB)
What are some of your favorite Bible verses on money management?
Subscribe to our Monthly Newsletter
Please follow and like us:
This post is also available in: Spanish