One of the challenges in developing a working budget is knowing how much to allocate to each spending category. Perhaps you are just getting started and you have not been tracking your expenses for very long so it's hard to estimate. Or you have been tracking for a while, but you are always overestimating in some areas while underestimating in others.
At any rate, here are the guidelines for recommended percentages in each major category. I have used these guidelines over the last 5 years to help me plan and manage my own budget. But remember, these are just guidelines. Use them to help you plan your budget for next month and every month after that. Questions? You know where to find me!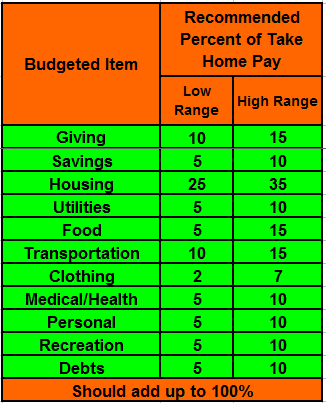 Presione aquí para la versión de este artículo en Español.
Please follow and like us: