How are you building your financial household? Is what you are doing working? Do you see positive results?
Our family has been on a financial transformation journey for a little over 9 years now and I have had some time to reflect on how far we have come.
We have experienced the rewards of applying God-given, time-tested principles for winning with your finances.
I wanted to share these 7 Principles for Financial Success with you today because I firmly believe you too can win with your money if you are diligent in applying them.
If you want to know more, you can check my e-book in which I share more about how these principles have changed our lives.
If you are winning with money, I would love to hear how have you applied these or other principles to succeed. Share those blessings with others!
"The law of the Lord is perfect, restoring the soul; The testimony of the Lord is sure, making wise the simple."
Psalm 19:7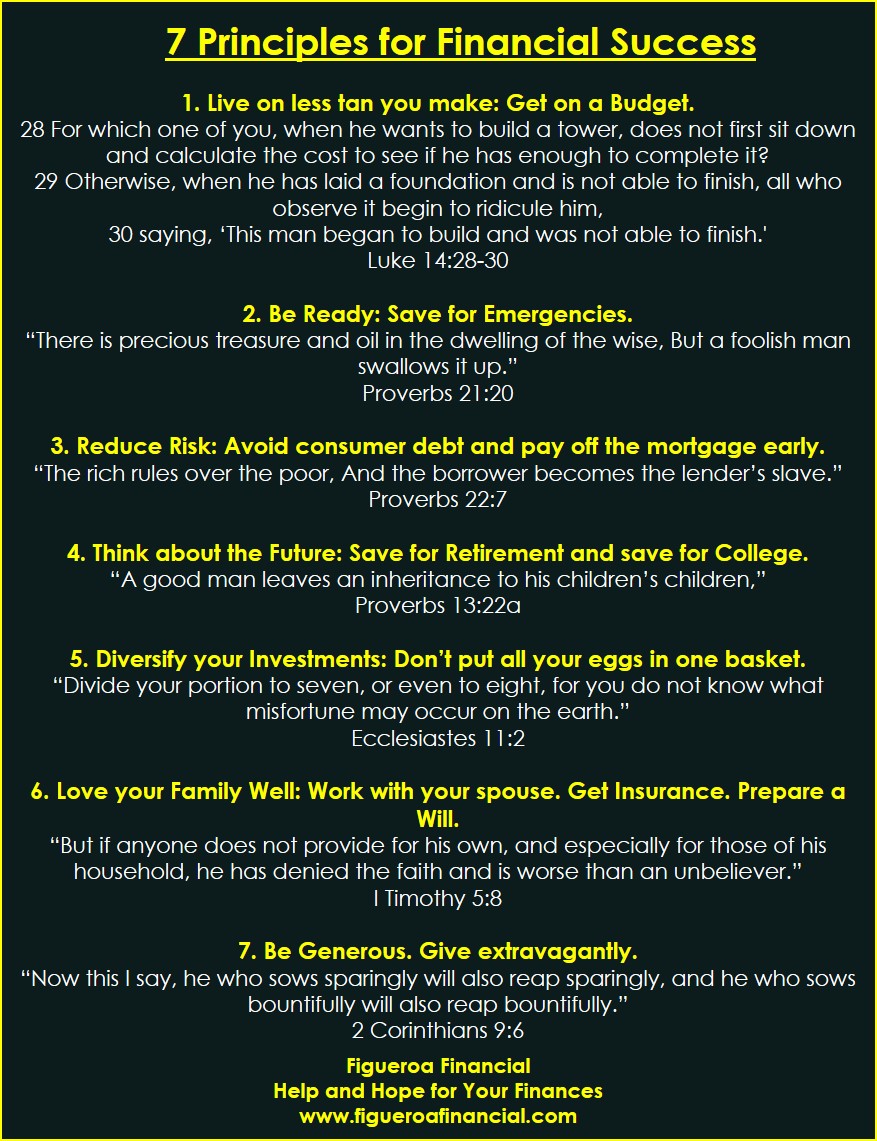 Please follow and like us:
This post is also available in: Spanish